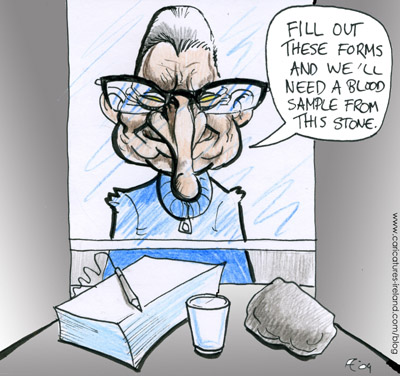 Looks like they goin' hard in the State of Florida.  Gov. Rick Scott signed a law Tuesday that requires drug screens for adults applyin' for welfare.
The law goes live July 1st.    The Florida Department of Children and Family Services will start requirin' to  drug tests adults applyin' to the state's TANF program.   And the recipient pays for the test.  IF they pass and get approved,  the cost will be refunded to them in their check.   If the person doesn't pass, they can get another person to recieve the benefits for their children, but they wont be eligible for one year or until they get treatment.    Fail the second time?   3 years till they can apply again.   (Ouch!)
I guess The Gov does have a point, when he says its unfair for Florida taxpayers to subsidize drug addictions."
I see the 'pros' in this.  We all know Becky/Shaniqua and Cody/Jamaal with the houseful of kids and a phat-ass check and foodstamps.  They on crack/meth/E-pills/heroin (select one), and spend all the money on to get high, then sell the stamps to keep gettin' high (and a pack of cigs and a beer/wine/'erk and jerk').   When all that's gone, they at community action agencies, lookin' for food baskets, assistance with utility bills, and rent.   Not only have the taxpayers supplied the 1st check, they pickin' up the tab on the 'band-aid' too.
Most of these people really are worthless, acceptin' (in some cases, demandin') the help, but not tryin' to help themselves. Layin' up in they bs.   No job trainin' or further education, things that are offered to them to try and dig they asses out of the ditch they in…  These agencies will even keep the kids and they still won't get off the couch.
So what about the 'recreational weed smoker'? (the only one I can side with.  If you doin'  anything above weed, you need a 12-step program instead of a check.)
Anyway, the ALCU and some Florida Dems say its an invasion of privacy, and called it a "humiliating search of their urine and body fluids without cause or even suspicion of drug abuse".
There will be some challenges, but its law today, folks.
So what do you think of this law?  Is it right?  Wrong? 
Why?